Keeping Screen Printing Pricing Affordable for Fundraising Events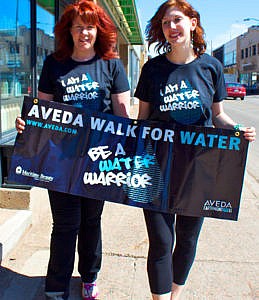 If you are planning a fundraiser you may be wondering about screen printing pricing to help spread the word through custom t-shirts. Custom shirts are an easy and effective way to help spread the word, as we all need to wear clothes, right? So, why not wear a custom shirt that will advertise your upcoming fundraiser. Not only can you help spread the word, but you can create a community for all of those involved. Something as simple as wearing matching shirts has the power to help build a sense of teamwork and belonging. Feeling like you are a part of something can help to further develop your passion for that cause.
Well, it's more than just screen printing pricing that you have to consider when attempting to put on any sort of fundraiser, we get that! Because cost is always an issue we recommend to be creative in your fundraising. Staying ahead of the trends and stepping away from conventional fundraisers is a great way to get people interested. Offer something fresh and fun that people wouldn't mind spending money on.
Here a few fun and creative ideas for your next fundraiser:
Instead of a simple pancake breakfast event, how about a painting party?
Replace boring chocolate bars with a more expensive, gourmet, organic or imported chocolates.
Family events with inflatables, petting zoos, and carnival games are sure to bring in the kids!
Pottery painting or cooking classes could be a fun night out!
Custom printed screen T-shirts are also an affordable and fun way to raise money. We specialize in bulk orders…the more you order the less you pay. A funky t-shirt is a great way to support a cause.
Make your upcoming fundraiser a memorable one, be creative and have fun! Part of a non-profit group? We are proud to give back to our community by offering a discount for non-profits, learn more here.